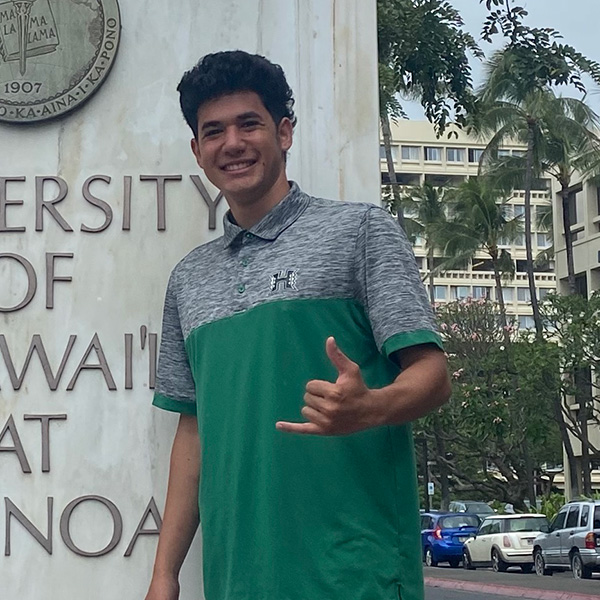 Aiponokamoku Valente
Scholarship:
2010 Legends Scholarship
Charles Cockett 'Ohana Scholarship
Elaine "Dollie" Mortensen KS'71 Kaumuali'i Malama 'Aina Scholarship
Isaac and Mary Harbottle Scholarship
M.E. Bacon KS '72 Uncle Herb Kupuna Lehua Lee-Loy Weatherwax Aloha 'Āina Scholarship
School attending next school year:
University of Hawaiʻi at Mānoa
Aloha nui scholarship donors and representatives, I extend my deepest gratitude for your generous support. It is an honor to my family and me to receive these prestigious awards and not have to worry about monetary needs. My career goals are focusing on food sustainability in Hawaiʻi and expanding it through the medium of the Hawaiian language and culture. By researching in the Hawaiian language newspapers about famous places of Hawaiʻi and agricultural techniques, I can restore places to its natural beauty. Ultimately, I want to become a resource of data-based knowledge that my community can rely upon and a great leader for my generation. Mahalo!