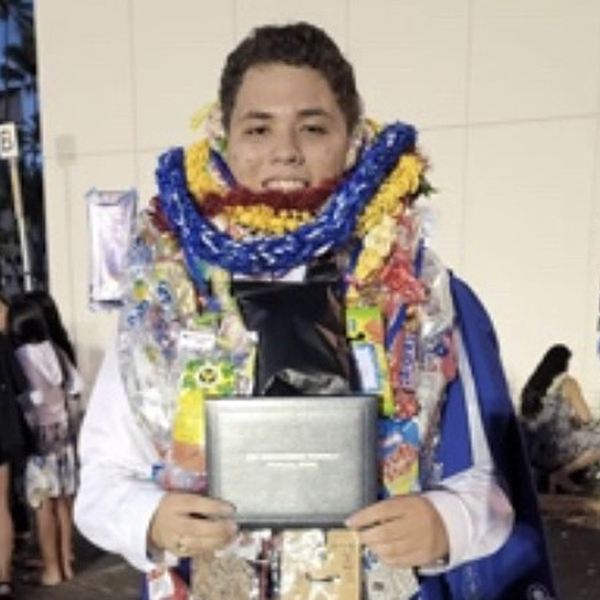 Alika Benson
Scholarship:
Kamehameha Schools Class of 1952 "Nā Hoaloha O Kamehameha" Scholarship
School attending next school year:
Portland State University
Mahalo nui for your generosity and kindness by awarding me this scholarship. I'm very proud to be able to call myself a Kamehameha Schools alumni and to be able to further my education. If not for this award and financial aid, I would probably have had to take a few years off to work, so I am very grateful for this aid. I hope to be able to make the best out of my college education and make my family and my school proud. I plan on becoming a licensed architect at a firm focused on environmental sustainability, and I wish to use my position in life to help those less fortunate than me. Once again, mahalo nui loa.