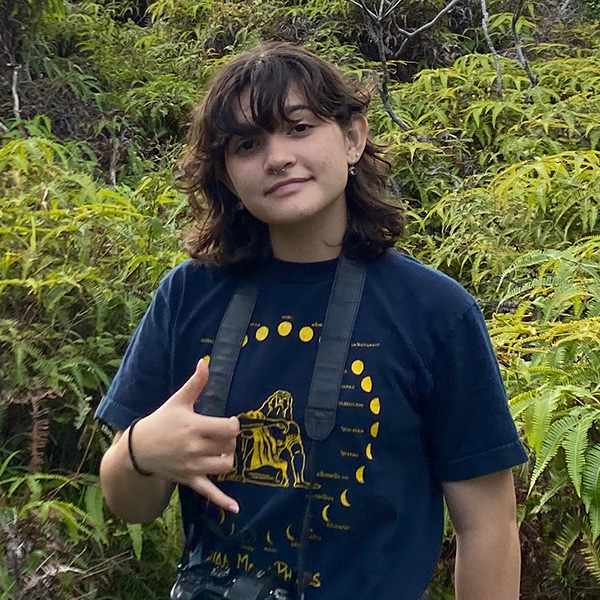 Anuhea Vida
Scholarship:
Jared Keanu Sylva Alavarez Scholarship
School attending next school year:
University of Hawaiʻi at Mānoa
Mahalo e donors! As the time to pursue further education nears, it is very reassuring that there are people out there who are willing to support young students like me. I hope to become well-rounded, educated, and successful in media. I am very excited to be attending a college that can support my aspirations as a filmmaker as well as deepen my relationship to Hawaiian culture. I intend to double major in film and Hawaiian Studies, to learn about sustainability and agriculture through a Hawaiian lens. I am passionate about being a filmmaker and am working to aid the ʻaina of Hawaiʻi through storytelling. Mahalo!