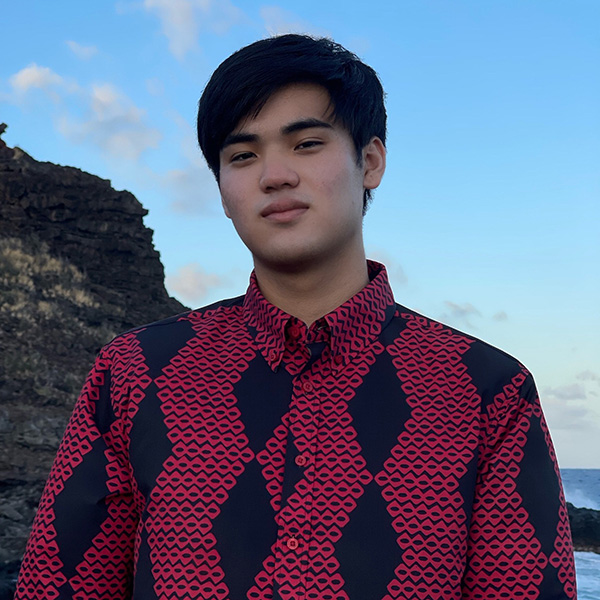 Justin Park
Scholarship:
David Lorch Music Scholarship
Harold Turney & Dorothy Gillett Music Scholarship
Helen Desha Beamer Scholarship
Keola & Kapono Beamer Scholarship
Lena Kaulumau Machado Haku Mele Scholarship
Pono & Louise Beamer Scholarship
Zillah Young Memorial Scholarship
School attending next school year:
Mahalo to the donors of all these scholarships! Thanks to your generosity, I am able to attend my dream post-secondary institution. These gifts have helped my family and me afford my education. Not only are you supporting my education, but me as an artist. I hope to thrive at Berklee and in the community as a composer. Studying film scoring and composition, I hope to hone my voice as an artist and storyteller. I am also looking forward to learning multicultural music in Hawaiʻi and Boston. After college, I plan to continue writing music for the concert hall and media (film/TV/video games). Many thanks to all the donors and supporters!