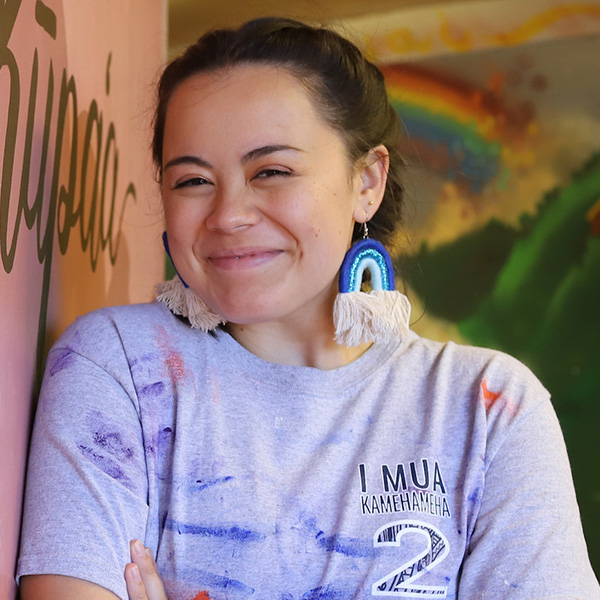 Lily Mitchell
Scholarship:
Mary Atherton Richards Scholarship
Ula Baker Sheecha Scholarship
College:
Kamehameha Schools Kapālama
Mahalo donors, having your financial support is a blessing I do not take for granted. Given how expensive education currently is, I am eternally grateful that you see potential in me, and that you believe in me to perpetuate the legacy of Pauahi and be a steward of the Hawaiian community through the arts. This gift will go towards my higher education in filmmaking, where I will learn the necessary skills and connections to share accurate, engaging stories of Hawaiʻi and the many powerful Hawaiian people that transformed our past, and present, and future. Mahalo nui loa for your generosity!