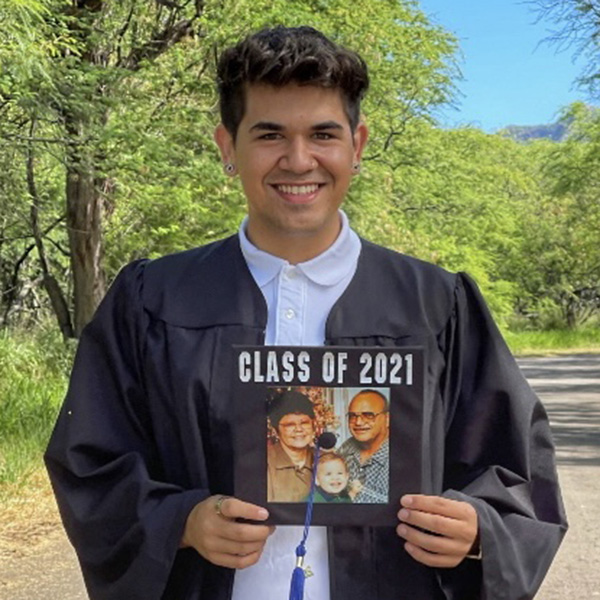 Raven Sylva
Scholarship:
Goldman Sachs / Matsuo Takabuki Commemorative Scholarship
Jalene Kanani Bell 'Ohana Scholarship
Kamehameha Schools Class of 1973 "Proud to be '73" Scholarship
Kamehameha Schools Class of 2005 Scholarship
The Villa ʻOhana Hoʻihoʻi Scholarship
Yasuko Mitsuyasu Master of Accounting Scholarship *
College:
Mahalo donors! I am so ecstatic to be the recipient of these amazing awards! I faced many hardships in my lifetime, especially financially, so receiving these scholarships is such a blessing. I am able to obtain my Master's in Business Administration Degree with a concentration in Accounting, making my Chaminade family and adoptive grandparents proud. This will also give me the credentials and experience necessary to provide free tax services to the community that raised me, Waianae, and help benefit underserved populations located within the Leeward Coast of Oahu. The funds from these scholarships will play a role in the ripple effects that better various communities of Hawaiʻi. Mahalo, it is a true honor!