Service Awards season is here! E ho'omaika'i to the nearly 400 Kamehameha Schools employees celebrating service anniversaries this year across the pae ʻāina. We celebrate this cherished tradition by recognizing colleagues for their dedication and commitment to continuing Ke Ali'i Pauahi's legacy.Please consider honoring your colleagues with a tribute gift to the Pauahi Foundation!
Mahalo nui to the 40 employees who made a gift to the Pauahi Foundation in lieu of receiving a Service Award makana:
Vince Acohido
Mark Alo
Nanea Armstrong-Wassel
Jose Bautista
Kalani Bright
Kamalupono "Pono" Campbell
Isha Charbonneau
Ronald "Ron" Cox
Malia Day
Joseph Duax
Darren Ebisu
Roddy "Rod" Floro
Frank "Makana" Garma
Tanya Hewahewa
Ashley Iaea
Lucy Anna Jenkins
Jamie Kawamoto
Patricia Kennedy
Shelli Kim
Ryan Kuoha
Mark MacInnis
Monica Mata
Jason Mijo
Ryan Oishi
Kanealii Ng-Osorio
Paul Parish
Stephen "Steve" Petner
Lesley Ann "Lesley" Pico-Lilio
Trisha Ann Plemer
Sarah Razee
Robert Sepulveda
Ululani Shiraishi
Jonah "Kahanu" Solatorio
David "Dave" Takahama
Navin Teruya
Lance Tominaga
Kaulananapua Tongamoa
Tiffanie Uyehara
Kimo Weaver
Jeremy Yoshikado
Visit the Human Resources Service Awards webpage to see the full list of those celebrating five through 55 years of service to Kamehameha Schools. 2023 Service Awardee list: PDF | Excel
---
Greeting and Mahalo Cards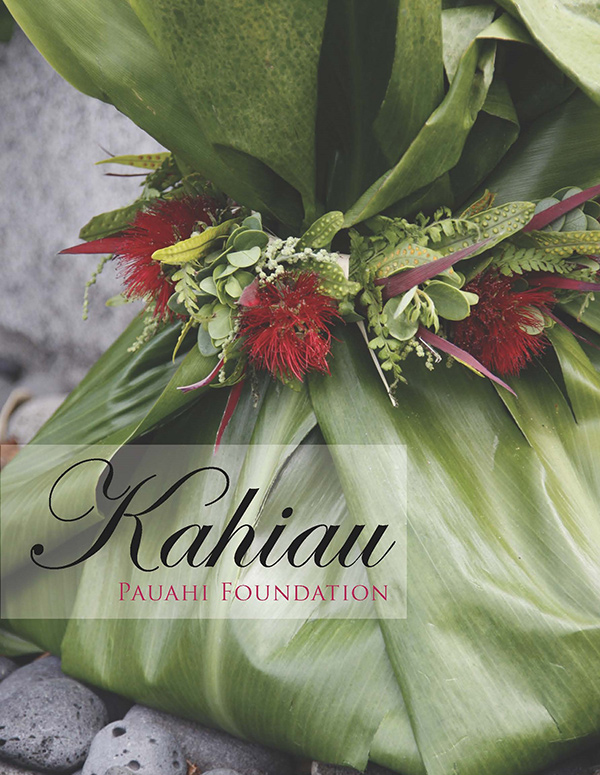 Download image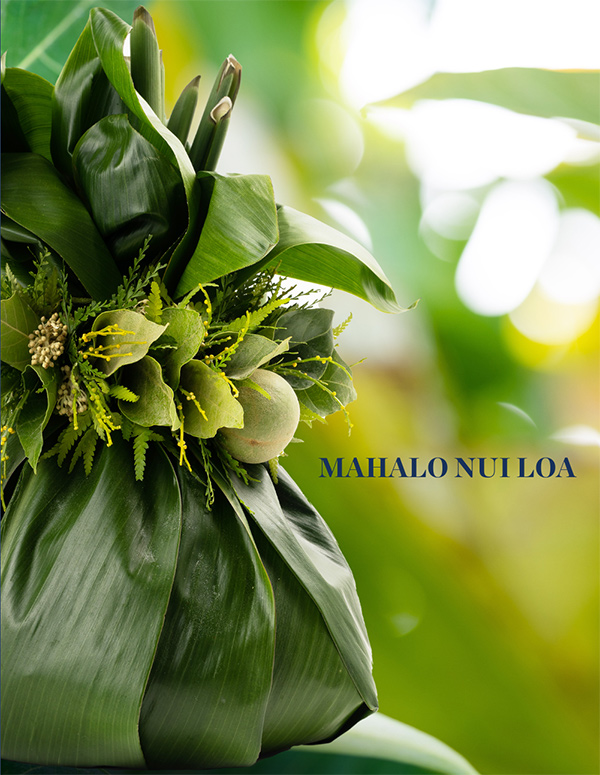 Download image
Physical greeting and mahalo cards are available at the Pauahi Foundation office at Kawaiaha'o Plaza, Suite 160 (Makai Building).
---
Donate
Make a Gift to the Pauahi Foundation and Honor a Service Awardee
---
Voices of service awardees
Over the years, Kamehameha Schools employees have showed appreciation after receiving a notecard tribute from colleague(s), including gifts made in tribute to their service, and making a gift to the Pauahi Foundation in lieu of a makana from KS. Some of these grateful recipients and donors share their reactions: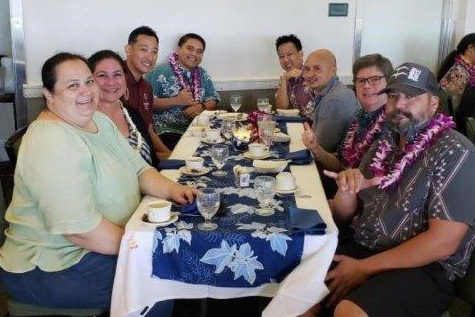 "Honoring friends with a tribute is a small, yet meaningful, way to recognize just how much I appreciate others and their contributions to making Kamehameha Schools a great place to work at."
Bran-Dee Torres, Annual Giving Programs Director, Office of Advancement
"I give to the Pauahi Foundation to honor my fellow colleagues during Service Awards each year because of their commitment and dedication in furthering the mission of Ke Ali'i Pauahi. It was an honor receiving kahiau cards from my fellow colleagues, knowing we work together to educate and uplift our lāhui."
Dana Huddy, Enterprise Technology Asset Analyst II, Information Technology
"I believe in the great work Kamehameha Schools is doing in memory of Princess Pauahi for the benefit of the indigenous Hawaiian population. Giving back my reward to the Pauahi Foundation is a small 'thank you' for everything KS is doing for the Hawaiian community."
Jason "Maui" Namahoe, Applications Engineer, Information Technology