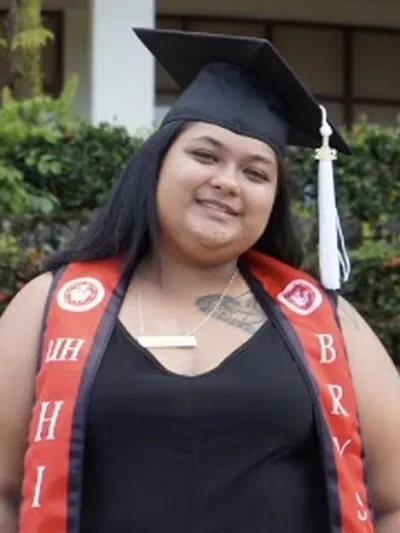 Brysha Balancio-Sadamaru
Scholarship:
Kahalekuʻiināihe Scholarship
Allen A. Bailey Scholarship
School attending next school year:
Completing my masters in the MAT (Master in Teaching) program at the University of Hawaii at Hilo
Mahalo Nui for allowing me this scholarship opportunity to further my education towards becoming a elementary teacher and receiving my masters in elementary education. I am so thankful for the support that you have given me to help me in my journey. Mahalo Nui!