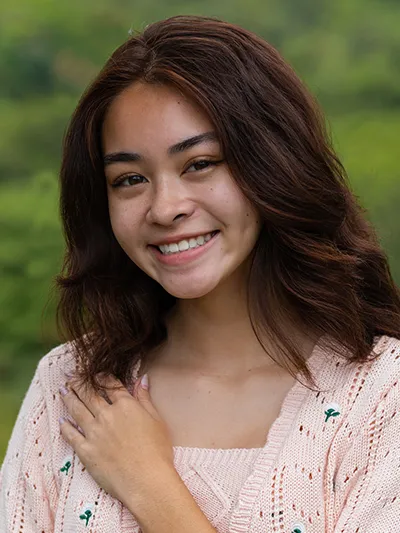 Emily Loscalzo
Scholarship:
Wallace and Barbara Kaʻawaloa Scholarship
School attending next school year:
Mahalo donors of the Wallace and Barbara Ka'awaloa Scholarship! This scholarship will help me pursue my dream of becoming a Commercial Airline Pilot by allowing me to major in Flight Science (Professional Flight) at Saint Louis University. Your contributions will assist me and my 'ohana in paying for my flight fees, allowing me to obtain my Private Pilot License this year! I'm honored to have received this scholarship, and I hope to represent the Wai'anae community, Hawaiians, and women well in this competitive field. I'm excited, and honestly a bit scared, to be traveling so far away from home, but it's encouraging to know that there are individuals out there who are eager to help students like me. Mahalo!