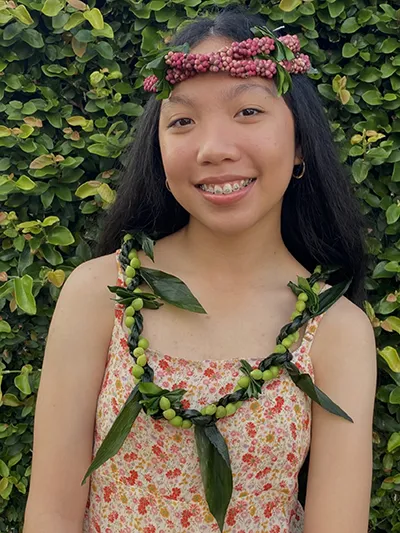 Hiwa Arnold
Scholarship:
Mary Atherton Richards Scholarship
School attending next school year:
I have Chaminade selected in my response to the scholarship I was awarded, but I'm undecided. Still considering HPU. I'll be sure to send in my CAL from there.
Mahalo donors of the Mary Atherton Richards Scholarship! My parents and I are truly grateful for your generosity. While I come from a very privileged family, I'm also a twin, so anything that can help out with tuition is much appreciated. College is definitely a intimidatingly huge step, but I'm really hoping to establish myself a bit more as a young adult, and this scholarship will help with that in some way or another. Mahalo again for this amazing opportunity!