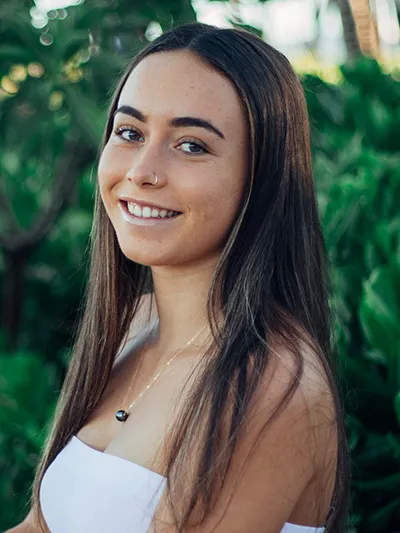 Kailena Akau
Scholarship:
Irmgard Farden Aluli Scholarship
School attending next school year:
University of Hawai'i at Hilo
Mahalo donors of the Irmgard Farden Aluli Scholaship! I am so thankful for your generosity and it means a lot to me and my 'ohana. Receiving financial awards is always a blessing because it allows me to reach my academic and career goals. Education is very important to me and I am able to go to college and fulfill my educational goals because of scholarship donors like you! With these scholarships, I will be able to graduate with a bachelors degree in Hawaiian Studies and a minor in Business. I want to become a Hawaiian Language teacher and I also would like to open my own business one day. Mahalo for your generosity!