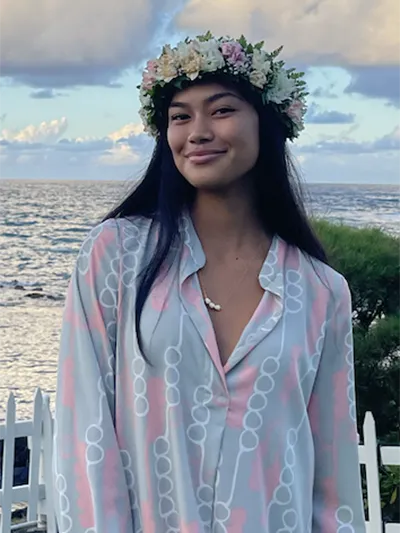 Kale'aokapuamakani Kuamo'o
Scholarship:
Nā Pua Maeʻole o Kamehameha Class of 1953 Scholarship
School attending next school year:
California State University East Bay
Mahalo donors of the Na Pua Mae'ole O Kamehameha Class of 1953 Scholarship. I am so thankful to have been given this opportunity to expand my knowledge and become better equipped for my future. This means so much to me and my 'ohana and takes away such a big burden off of my parents shoulders. This gift you have given me will assist in the upcoming academic year and my educational journey and I will forever be thankful. I hope to take advantage of this opportunity I have been given and return to Hawai'i fully prepared to help those in need.