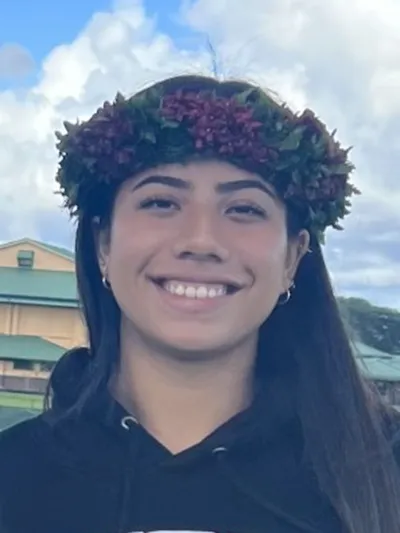 Kilinoelehua Helm
Scholarship:
FLIK Independent School Dining Scholarship
Kamehameha Schools Hawaiʻi Parent Teacher Organization Scholarship
School attending next school year:
Western Oregon University
Mahalo nui donors of the Flik Independent Schools Dining Scholarship and KSHPTO Scholarship for awarding me these scholarships, my 'ohana and I are eternally grateful for your generosity. You all have taken a big load off of my parents by giving me the opportunity to attend college with affluence. I did not want to leave my parents and younger brother in debt. Your gifts will allow me to work towards my academic goals of studying kinesiology and criminal justice while pursuing my athletic dreams of playing collegiate volleyball. Thank you for this opportunity and I plan to represent you all well in my future endeavors.