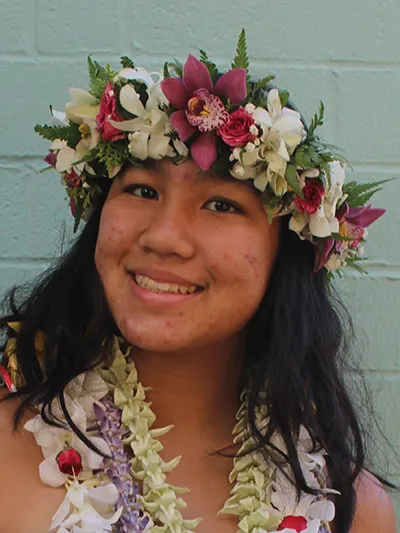 Kohia Rego
Scholarship:
John A. and Georgia J. Meyer Scholarship
School attending next school year:
California State University - East Bay
Mahalo John A. and Georgia J. Meyer Scholarship! I am so incredibly grateful for your generosity. This scholarship means the world to both myself and my 'ohana. Looking back at my academic career, my parents have been the foundation of it all. It means the world knowing that my hard work has paid off and that this scholarship can help me to give back to my parents. This gift will help me to achieve my goals and dreams this coming fall. I intend on becoming a Sports Psychologist so I can be an aid to the future generations of our lāhui. I would love to come back home to UH Mānoa and be apart of their athletics department or even become the first Sports Psychologist at Kamehameha. Along side of this academic goal, I hope to achieve WWPA Player of the Week as a Freshman for water polo. All of these goals could not be possible without the assistance from you, so a big mahalo for being apart of my journey!