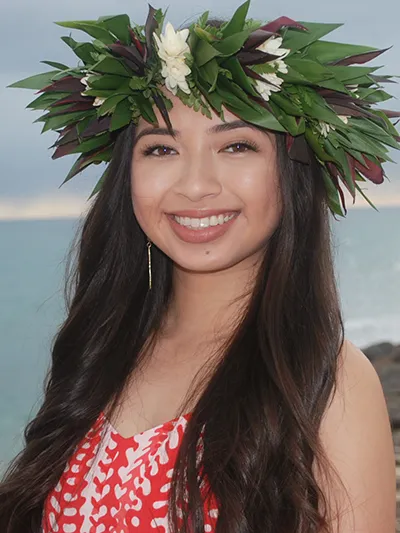 Kylee-Ray Tactacan
Scholarship:
Richard Marks Scholarship
George Hi`ilani Mills Scholarship
Kunuiākea Scholarship
Amona K. and Suzel L. Paneʻe Ho STEM Leaders Scholarship
School attending next school year:
University of Hawaii at Manoa: John A. Burns School of Medicine
Mahalo to the generous donors of the Amona and Suzel Ho STEM Leaders, George Hi'ilani Mills, Kunuiakea, and Richard Marks Scholarships. My 'ohana and I thank you for this invaluable support during one of my hardest years of post-secondary education. With your support, I strive forward, highly motivated, and committed to accomplishing my educational plans and ultimate goal to become a medical doctor. There are not enough words to express my gratitude for these awards, but I will end with a promise to continuously work hard and remain resilient, and lastly to devote my career to promoting medical prosperity for the lāhui. Mahalo piha.