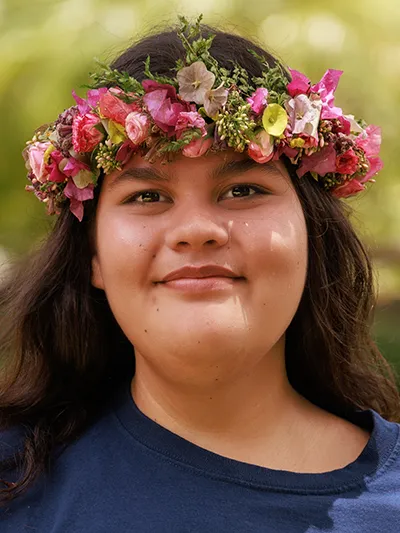 Lily Ann Faamausili
Scholarship:
Edwin Mahiai Copp Beamer Scholarship
School attending next school year:
The New School Mannes School of Music
I would like to give a big mahalo to the donors of the Edwin Mahiai Copp Beamer Scholarship Award. I am thankful for your contribution to my family's dream and my dream of studying music at a renowned music school and furthering my music education. Music has been my dream since the moment I stepped into my very first voice lesson at age 6 and I cannot thank you enough for choosing me as the recipient for this amazing award. As someone who has been in chorus since 3rd or 4th grade, I have been able to see time and time again what a gift music is: from connecting students with a deeper sense of self, to the bigger picture of the world, I cannot wait to come back and put the education I received back into the community that has helped me blossom into the musician and individual that I am. This gift will help to cover tuition expenses and the cost of being a student in the opera field (music, accompanists, etc.). This year I hope to seize every opportunity that comes my way and make the most of this blessing that I have been given. Thank you so much again for this scholarship and for believing in our dream.